John Boyega joined in on the Black Lives Matter protests against racial injustice that are happening around the world. In the empowering speech he gave, he mentioned that doing so might hurt his acting career but that it was worth it. However, Boyega is getting support from the company that has employed him for the past few years: LucasFilm.
Boyega's speech to a crowd of protestors in London's Hyde Park was powerful, to say the least. He spoke from the heart and empowered those who were listening:
"I need you to understand how painful it is to be reminded every day that your race means nothing — and that isn't the case anymore, that was never the case anymore. We are a physical representation of our support for George Floyd."
Raw passion! @JohnBoyega delivering a painful speech at the #blacklivesmatter protest 🗣🖤 pic.twitter.com/wtCW8GQE2I

— SB.TV (@SBTVonline) June 3, 2020
Outside parliament @JohnBoyega tells everyone to take a knee and says black people "I love you" pic.twitter.com/2egDZwmBzE

— SymeonBrown (@symeonbrown) June 3, 2020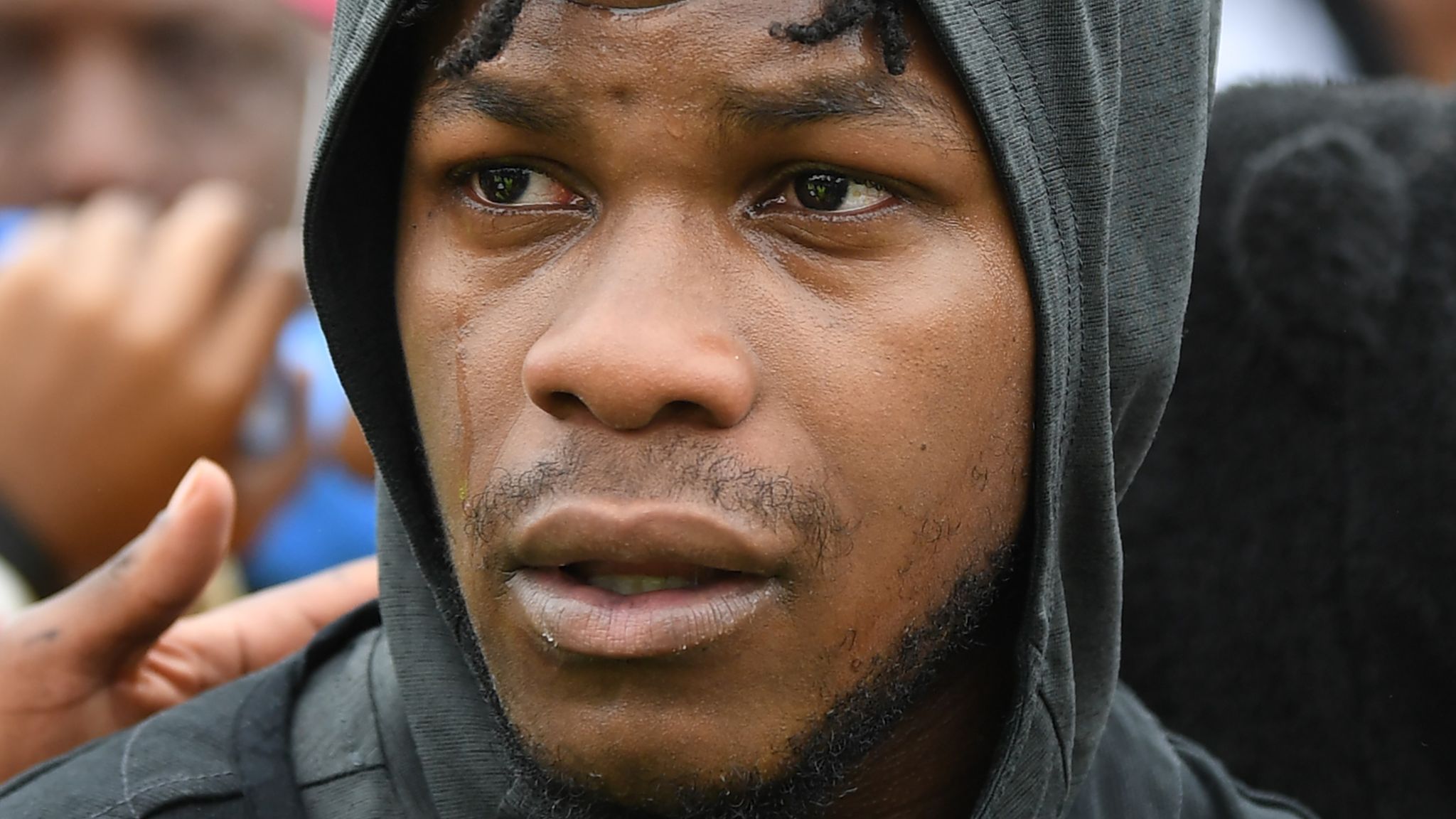 In his speech, he mentions the danger that protesting could pose to his career, but makes it clear that it doesn't matter to him:
"Look, I don't know if I'm going to have a career after this, but f*** that."
But if his former employer, LucasFilm, is any indication, Boyega's career will be okay.
LucasFilm came out in support of Boyega, calling him a "hero" and promising that they stand with him.
We stand with and support you, @JohnBoyega. View his full speech: https://t.co/Goxb5y2wrK pic.twitter.com/ZvE0t5tRPY

— Star Wars (@starwars) June 3, 2020
John Boyega played the role of Finn in the latest Star Wars trilogy and is not the only actor from the franchise to be coming out to protest. Pedro Pascal, who plays the titular character in The Mandalorian, recently participated in a Los Angeles march, which he documented on his social media accounts.
For all your celebrity news and more, be sure to check back in here with GeekHash.