Riot Games has announced that they are investigating an executive of the company who posted on Facebook, appearing to blame George Floyd for his death.
Ron Johnson, the Global Head of Consumer Products and executive in question, shared a post on Facebook that says of Floyd: "The media and the left have made George Floyd into a martyr. But who was he really?"
The caption accompanied a picture that showed Floyd, with his criminal record listed over him. The caption also continues:
"his is no reason to condone his killing by the officer at all, which still needs to be investigated as a potential crime. It is a learning opportunity for people (and your kids) to teach that this type of criminal lifestyle never results in good things happening to you or those around you."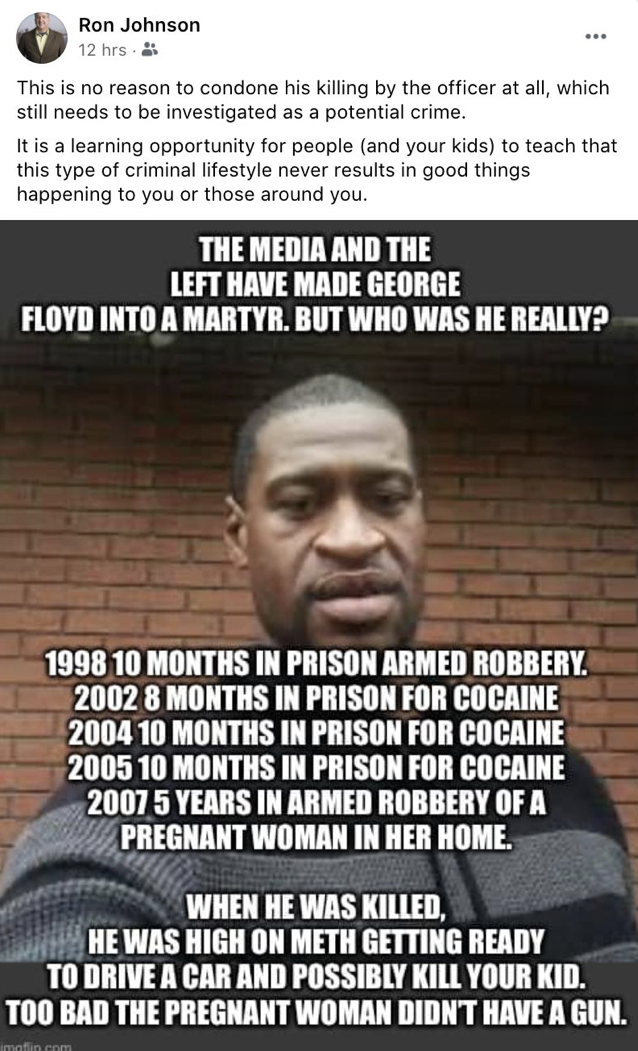 Riot Games gave a statement to Vice, saying: "We've been made aware of the social media post and have launched an investigation. We'll say firmly that the sentiment in that image is abhorrent, against our values, and directly counter to our belief that addressing systemic racism requires immediate social change, which we detailed in the commitments we made Friday. While we don't discuss the details of our investigations or their outcomes, we're following our disciplinary process closely and have placed him on leave pending its conclusion."
They also announced that, following the worldwide protests, they would be committing $1 million in initial contributions to The Innocence Project and the ACLU. They also said they'll be donating $10 million towards investing in start-ups for black underrepresented game developers.
Riot Games, who is most known for developing the massively-popular League of Legends, has faced controversy in the past when it was accused by many employees of a sexist culture. This led to a $10 million gender discrimination settlement in 2019.
For all your business news and more, be sure to check back in here with GeekHash.