This week in Destiny 2, we get tons of new content including two new confirmed missions, new Exotic Quest and the beginning of something big. There may be a lot of consternation and frustration with PVP, but the PvE side of D2 has never been stronger!
Let's jump right in and discuss what is new to D2 this reset, and what you need to start focusing on.
Evacuate The Planets
So earlier last month, we discussed how Destiny 2 was going to start introducing a new quest that was going to see us evacuating planets. Mars, Mercury, Io and Titan are going to be going away for a little bit starting in September. We already covered how the Destiny Content Vault is going to work in a video so if you're unclear, check out the video above.
So starting on Titan, Zavala is going to give you a quest to go talk to Sloane. Each of the planets that is going away now has Weekly bounties to complete. These particular bounties will give you Umbral engram rewards, Focused engrams so you'll get a small light increase. Anyway, you have to complete a weekly bounty on each one of the locations. Each time you'll get a new lore entry, some new dialogue/text and even a weapon! That's right, once you complete the Titan and Io missions Zavala just gives you Militia's Birthright, the Strike Exclusive weapon. 
We're theorizing that this might be a mission that resets each week, much like the interference missions. Possibly each week that it resets, the reward is something exclusive from strikes or planets that are going away. Who knows, maybe one week is going to be Sleeper Simulant or something like that. 
Would definitely make sense, considering how it's going so far anyways. Right now there is no way of saying for certain, but the ending mission didn't feel very final and Zavala says there's more work to do. Bungie probably knows that they need to hand out some exclusives since a lot of people are not going to bother grinding before Beyond Light.
Speaking of New Missions…
Ruinous Effigy, the Exotic Trace Rifle looking thing, is finally able to be collected in Destiny 2. The first step is completing the weekly Interference Mission. Afterwards you'll have to collect 25 Calcified Light Fragments, they're super easy to find don't worry. Then you need to kill 15 of Savathun's Marionettes. If you have no idea what that is, you can find them wandering around Io and Titan, they spawn about every minute or two. Lastly, you'll have to complete Reckoning runs, get void kills and precision multikills. 
Even this last step is crazy easy. All in all I got Effigy in under two hours. Most difficult part is the Marionettes one, strictly because they're on a timer and a fiarly high light level. Just pace yourself out and you'll complete it in no time! Is it worth it? Oh, oh my yes it is. Ruinous Effigy may be my new favorite gun in the game. Crazy unique, looks freaking amazing and does damage to an insane degree!
This week's Interference Mission is also quite different and presents some new challenges. The actual mission structure is the same as the previous ones; defeat the Witness of Savathun and talk to Eris. However, Eris has some new dialogue and Zavala makes an appearance.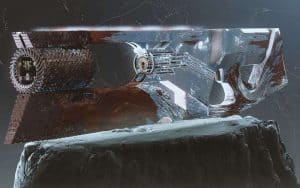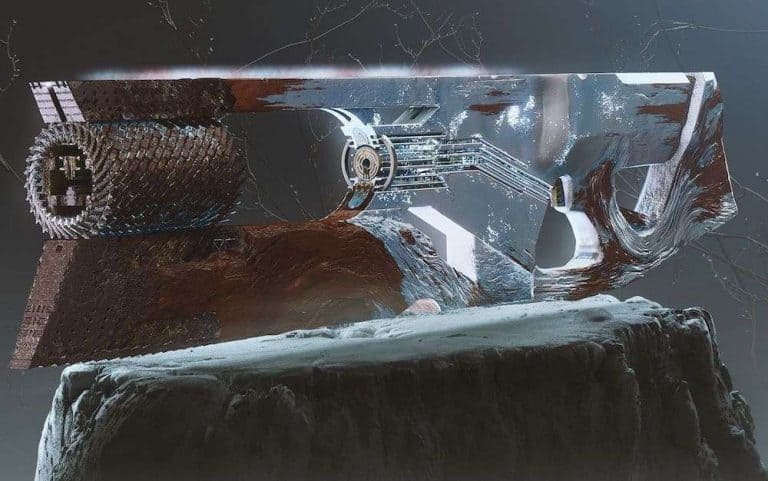 Turns out he's not a big fan of Eris and ourselves concealing information and communing with the Pyramids.
New dialogue denotes something distressing coming between us and the Vanguard. Zavala is beginning to doubt our intentions. He mentions how he never gave Eris permission to commune with the Pyramids, Eris snaps back at him and he mentions Drifter failing to supply info. Overall, just an interesting continuation of the story and setting up some more fallout to come.
Which is something that we hypothesized would happen as well. We guessed that sometime between now and Beyond Light, we were going to have some major falling out with Vanguard. Now, we're seeing those seeds start to get planted.
Moments of Triumph and More
Later on in the week, we are finally getting 2020's Moments of Triumph. For those of you who have never participated or have no clue what that is, here's a brief summary: Moments of Trimpuh is an event where it tracks every single momentous accomplishment you'v emade in Destiny 2.
Completed Prestige Leviathan? That's a Moment of Triumph. Achieved the rank of Legend in Crucible? That's another triumph. As you stack up trimpuhs, it leads to either an exclusive armor set or a weapon and sometimes in the past it's been both!
Typically, at least in the recent past, Moments of Triumph has three unique things. One, a unique arena that has a certain aesthetic, bosses and enemies to fight. Two, a completely unique armor set with unique ornaments and stats. Thirdly and lastly, a unique and exclusive weapon only obtainable through Moments of Triumph. Hopefully this year's Moments is just as solid, because we love that shiny new gear!
UPDATE: Moments of Triumph seems to be centered around Raids and repeatable content. We have yet to really pursue any of it, just something worth knowing.
That's gonna be it for this current update, time to go grind out Effigy! See you guys starside!
For more Destiny 2 news and updates check back here at Geekhash!